Implementation of Theory Planning Behavior on Intention to Disposal Trash Visitor Car Free Day Losari Beach Makassar City
Abdul Gafur

Universitas Muslim Indonesia

Nasruddin Syam

Universitas Muslim Indonesia

Wardiah Hamzah

Universitas Muslim Indonesia
Keywords:
Theory Planning Behaviour, Intention, Car Free Day
Abstract
The World Bank states that the habits of Indonesians who throw garbage at random are 70.31% so that Indonesia is the third dirtiest country in the world (Jastam, 2015). It is estimated that Indonesia's population in 2025 is 270 million people and is predicted to produce as much as 130,000 tons of waste per day. The garbage can be sourced from community activities, such as car-free days. Community behavior can influence the community's intention to dispose of garbage in its place for visitors of free car days. The purpose of this study was to find factors related to the intention to throw garbage in its place by car-free day visitors of Losari Beach Makassar City in 2017. The research design used was a cross-sectional study, where respondents in this study were car-free day visitors at Losari Beach as population and research sample. Samples were taken as many as 370 people taken in stages for 6 times (3 months) of car-free day implementation. This research is planned to be carried out on Jl. Entertainer (Losari Beach) Makassar City in 2017. Data analysis was carried out in univariate, bivariate and multivariate. The results are then displayed in the form of tables and diagrams are given narration. The results showed that there was no behavioral belief relationship, evaluation of behavioral belief, normative belief with the intention to throw garbage in its place, while motivation to comply (motivation to fulfill), control beliefs (control belief), perceived power is related to the intention to dispose of garbage in its place by visitors to the car-free day at Losari Beach in Makassar City.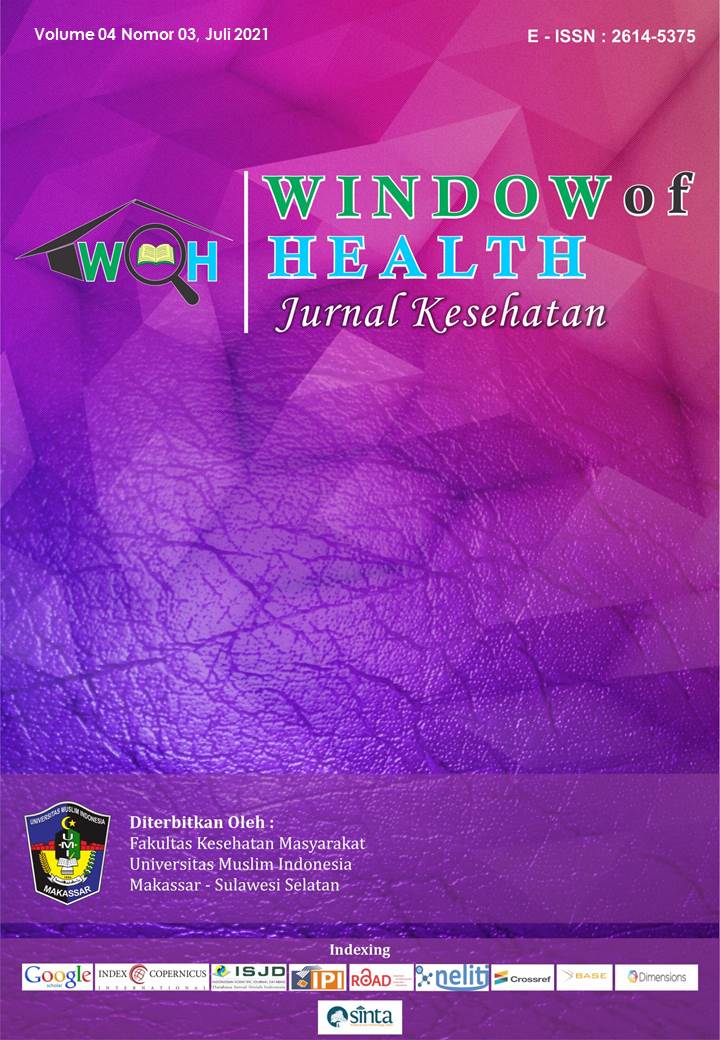 How to Cite
Gafur, A., Syam, N., & Hamzah, W. (2019). Implementation of Theory Planning Behavior on Intention to Disposal Trash Visitor Car Free Day Losari Beach Makassar City. Window of Health : Jurnal Kesehatan, 77-87. https://doi.org/https://doi.org/10.33368/woh.v0i0.110
This work is licensed under a Creative Commons Attribution-NonCommercial 4.0 International License.
Every accepted manuscript should be accompanied by "Copyright Transfer Agreement" prior to the article publication.