The Phenomenon of The Use of Lemongrass Stalks Decoction in Preventing Sexually Transmitted Disease In Female Sexual Workers in Dawi-Dawi Subdistrict Pomalaa Kolaka
Hernahriana Hernahriana

akademi kebidanan menara bunda kolaka sulawesi tenggara

Muhammad Khidri Alwi

Nursing courses

Reza Aril Ahri

Faculty of public health
Keywords:
The decoction of the stem Lemongrass, female sex workers, sexually transmitted disease
Abstract
The sexually transmitted disease is still one of the health problems often occur, both in developed countries and in developing countries because of increased sufferers each year. Therefore the necessary prevention efforts as early as possible to reduce the level of sufferers, one of them is to use traditional medicine such as lemongrass stalks stew. This research was conducted aiming to analyze the phenomenon of the use of a decoction of stem Lemongrass in preventive sexually transmitted disease in female sex workers. The type of research used in this study using qualitative research methods to the design of Phenomenology, with the collection of primary data through in-depth interview eleven informants, 7 1 main informant supporters and 3 informants key.
The research results obtained show that the understanding of the women sex workers in the use of a decoction of a stem of citronella obtained from the experience of hereditary, that traditional medicine can be used when exposed to a disease of the area of genitalia as itching and vaginal discharge. The reason they are interested in the use of traditional medicine is because it is a natural treatment, materials and ways of making it easy, can be used to substitute for antibiotics, the process of its use is consumed one time in a day, to get the effective prevention should be consumed each day, as well as the effects of the use of this herbal medicine,  is viewed with a vaginal PH inspection results indicate normal examination results.
It is hoped the presence of the development stew stem Lemongrass made into a variety of preparations such as capsules, tablets or herbal medicine making it easier on the consumption by the public.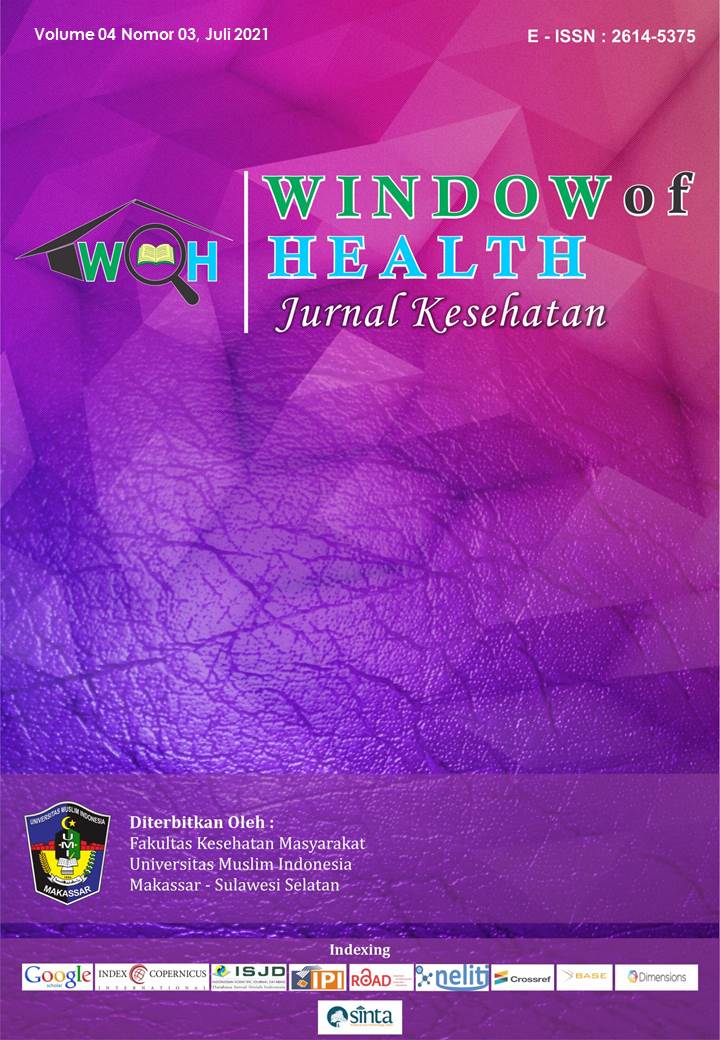 How to Cite
Hernahriana, H., Alwi, M., & Ahri, R. (2019). The Phenomenon of The Use of Lemongrass Stalks Decoction in Preventing Sexually Transmitted Disease In Female Sexual Workers in Dawi-Dawi Subdistrict Pomalaa Kolaka. Window of Health : Jurnal Kesehatan, 1-11. https://doi.org/https://doi.org/10.33368/woh.v0i0.47
This work is licensed under a Creative Commons Attribution-ShareAlike 4.0 International License.
All articles published Open Access are free for everyone to read and download. Under the CC-BY-SA license, authors retain ownership of the copyright for their article, but authors grant others permission to use the content of publications in WoH in whole or in part provided that the original work is properly cited.
Users (redistributors) of WoH are required to cite the original source, including the author's names, WoH as the initial source of publication, year of publication, and volume number